'Sometimes we need to let go of the old ways to discover the new…'
What I have come to know.
When we have the precious gift of movement let's use it daily with purpose.
Exercise: –
Yoga and Pilates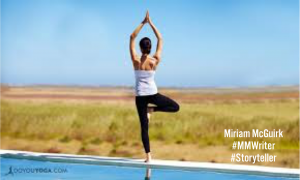 Helps us find that balance and focus to remain centred;
Listen to the Audio – here;
Walking
For me it's early morning and before the sun sets. Gentle mindful walks in the mountains of south-west Turkey and in Kent too.
Time to soak up my surroundings, the sounds, smells, the air I breathe and how I feel as I walk.
The 'Sea' is my healing therapy. I lie on the stony beach, the lapping waves my music. Swimming…. a time for 'Being' in my infinity flotation tank. I focus on each stroke. When we exercise with purpose, the rewards are immeasurable, our bodies, mind and emotions, gain strength and confidence. We feel uplifted.
Work Hours 
Mornings, I like to get to the page to write with inspiration, armed with a timer. Crucial breaks; for me, every 45/50 minutes, where I sip green tea, stretch, step outside for short bursts of fresh air.
The Energy Thieves
Whether I am immersed in my writing cave or working on developing my brand, raising my profile; it is essential to engage with my followers. 
My windows to interact with my audience: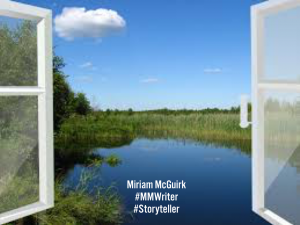 Twitter: https://twitter.com/Miriam_McGuirk 
Facebook: https://www.facebook.com/search/top/?q=miriam%20mcguirk%20author
Instagram: https://www.thepicta.com/user/miriammcguirk1/1704725611
LinkedIn: https://www.linkedin.com/in/miriam-mcguirk-34418742/
Disciplined in how I choose to use these platforms, I ensure they are not my 'Energy Thieves'
When I write, I need a peaceful environment.
During my creative hours, my mobile and social media outlets are a strict 'no-go' area. 
On a roll, when I ignore that timer, I pay a hefty price.
On my noticeboard hangs a sign;
'What can I and only I do right now that will move me forward in my work today'
From 'Eat that Frog' by Brian Tracy.
I carefully plan and time meetings and conference calls.
My work day finishes at 3 pm. At the point of resting, I remove myself from the office and laptop. My mobile remains on silent.
I surround myself:
With people who are positive, who serve me well as I do them. Those who motivate, inspire, raise my spirits and energy.
Noise, stimulation; mindless, endless chatter, TV, loud music, crowded areas, traffic, shops, lighting are my energy sappers.
'When we tap into our power and choose a life that truly works for us, only then will our lives flow as they need to.'
Up next is Part 3– 'Recharge and Sleeping Rituals.'